West Palm Beach's Premier Acoustical Contractor
Everything quick and efficient..from getting a quote, setting up appointment, to installation. Process clearly explained. No mess. Delighted with results. Wish I had done this ages ago. AC no longer struggling with this heat. Highly recommend.
Antael Dashanti
2023-07-08
All Thermo is extremely professional, it was great working with them. They are efficient and knowledgeable. I highly recommend them.
All Thermo was very professional, and a great company to work with. In particular, they were prompt and met all of our expectations with our insulation project. They removed our old insulation, sanitized, and air seal before installing fresh insulation. Equally important, they kept the work area clean.
Contracted to replace old attic insulation (remove and dispose of old insulation), clean, disinfect and deodorize, install radiant barriers to selected walls, seal A/C duct work, blow R-38 insulation into the attic and cover access holes against insulation back flow into the home. All done with attention to maintain a clean environment in the home, on time each of the three workdays, and on budget with detailed invoice. Super nice people, professional throughout. (2023)
Insulation and duct work replacement Ok 👌
All Thermo was great. They diagnosis the problem quickly and scheduled my appointment within a few days. They showed up on time, professional and cleaned up after they were done. The price was very reasonable, and I highly recommend them for any insulation and duct work needs. I have been a repeat customer on 3 occasions with all of my properties.
Lorry Stratioti
2022-10-15
All Thermo increased our attic insulation thickness and replaced missing insulation. They responded quickly to my request for a quote and, upon acceptance, fit us into their schedule in a timely manner. The team arrived on time and immediately set to work. They were efficient and courteous. Throughout, Christian and Scooter made us feel like old friends. They kept us informed of the process and sent detailed pictures of the finished work. The work was very good and we couldn't be happier with the results. I would highly recommend these guys and have every confidence of your satisfaction.
Lauren Reckamp
2022-09-22
What can i say. It is so hard to find a service company that does what they say and doesnt brake something else in your house while they are here. But you can trust al thermo. They do a great job, employees are respectful and thorough and didn't leave us with something else to fix. Lol. We are so pleased with the job al thermo did with the patching of our air ducts and added insulation. It made a tremendous difference in the cooling of our house. The air conditioner can finally keep up with this stifling south florida heat. Can't wait to see the difference it makes on our electric bill too. Would deffinately recommend Al thermo . Thanks Al Thermo
Enhancing Acoustics with All Thermo: West Palm Beach's Premier Acoustical Contractor
In the world of construction and architecture, the significance of acoustics cannot be ignored. From creating a tranquil ambiance in commercial spaces to ensuring privacy and noise control in residential settings, acoustics play a vital role in enhancing overall comfort and well-being. When it comes to expert acoustical solutions in West Palm Beach, one name stands out – All Thermo. This article delves into the role of an acoustical installer, the concept of acoustical ceilings, the pricing of acoustic ceiling systems, and the benefits of choosing All Thermo as your acoustical contractor.
The Role of an Acoustical Installer:
An acoustical installer is a skilled professional responsible for implementing acoustical solutions in various settings. Their job revolves around sound control and improvement, which includes soundproofing, installing sound-absorbing materials, and creating an environment that optimizes sound quality. Acoustical installers work closely with architects, engineers, and construction teams to ensure that the acoustic design is seamlessly integrated into the overall building plan. Their expertise is invaluable in creating spaces that minimize noise disruptions and optimize sound comfort.
Understanding Acoustical Ceilings in Construction:
An acoustical ceiling, also known as a suspended ceiling or drop ceiling, is a secondary ceiling installed below the main structural ceiling. It is constructed using a grid system that holds acoustic panels or tiles, providing various benefits in commercial, residential, and industrial buildings. Acoustical ceilings offer excellent sound control by reducing noise reflections, absorbing excess sound, and enhancing speech intelligibility. They are widely used in offices, schools, hospitals, theaters, and other spaces where noise reduction and acoustic performance are essential.
Pricing of Acoustic Ceiling Systems:
The cost of an acoustic ceiling system can vary based on several factors. The size of the space, the type and quality of materials used, and the complexity of the installation all influence the final price. Standard acoustic ceiling tiles or panels are generally more budget-friendly, while custom-designed solutions and premium materials may incur higher costs. However, investing in a well-designed and expertly installed acoustic ceiling system can provide long-term benefits, making it a worthwhile investment for any project.
Acoustic Ceiling Installation Process:
Acoustic ceiling installation is a meticulous process that requires skilled professionals like All Thermo. The process begins with a thorough assessment of the space's acoustic needs, considering factors like room size, usage, and noise sources. The acoustical installer then designs a customized plan, selecting appropriate materials and ceiling configurations to achieve optimal acoustic performance.
All Thermo's expertise in acoustic ceiling installation involves careful measurement and cutting of materials to ensure a precise fit. Their team works diligently to install the grid system securely, providing a stable foundation for the acoustic tiles or panels. The result is an attractive, seamless ceiling that not only enhances sound control but also adds aesthetic appeal to the space.
Why Choose All Thermo as Your Acoustical Contractor in West Palm Beach?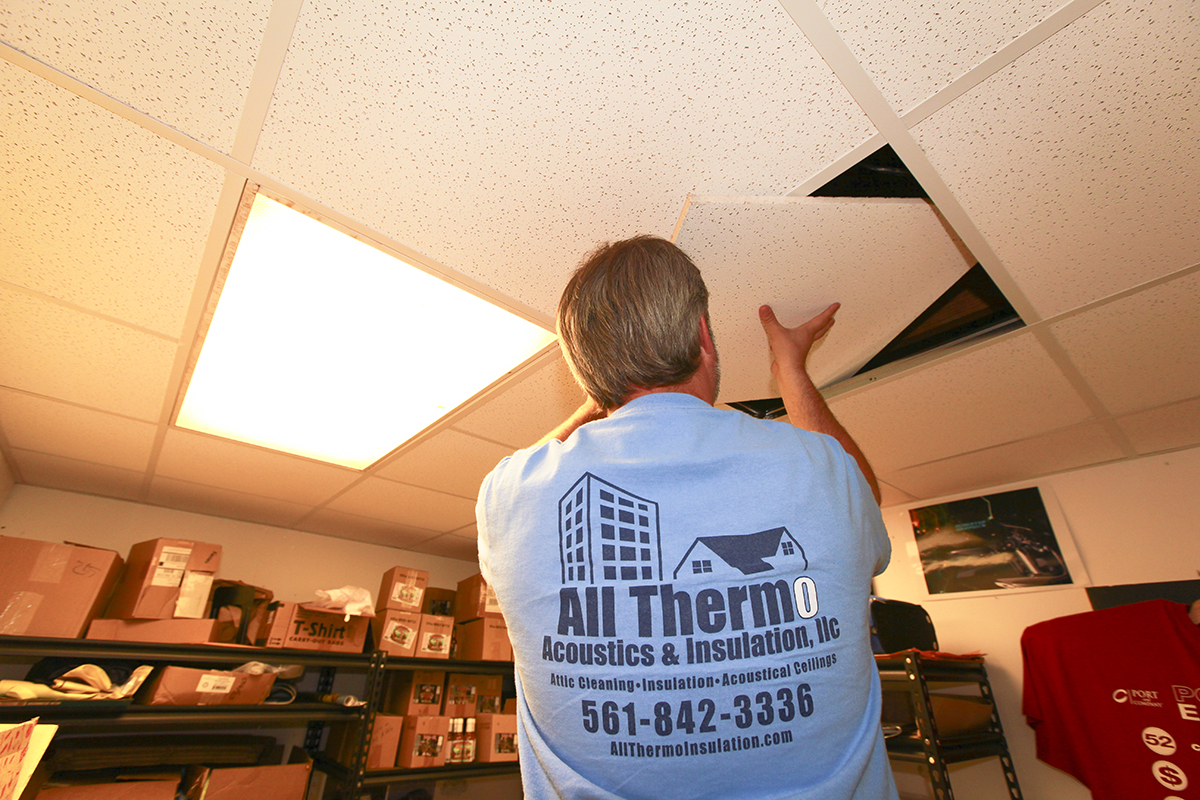 All Thermo boasts a team of highly skilled and experienced acoustical installers who are well-versed in the latest acoustic technologies and industry best practices. Their expertise allows them to tackle any acoustic challenge with confidence, delivering solutions that exceed client expectations.
Comprehensive Acoustical Solutions:
As a leading acoustical contractor, All Thermo offers a wide array of services, including acoustic ceiling installations, soundproofing, wall treatments, and more. Their comprehensive approach ensures that every aspect of your acoustic needs is addressed professionally and efficiently.
Top-Quality Acoustic Ceiling Systems:
All Thermo takes pride in offering only the finest acoustic ceiling systems available. Whether you require basic acoustic tiles, designer panels, or eco-friendly options, they have a range of choices to suit your project's requirements and budget.
All Thermo understands the importance of cost-effectiveness, and they strive to provide solutions that maximize value without compromising on quality. Their transparent pricing ensures you receive fair and competitive rates for exceptional services.
Meeting project timelines is a priority for All Thermo. Their team works efficiently to ensure your project stays on track, minimizing any disruption to your daily operations or living space.
Choosing All Thermo as your acoustical contractor in West Palm Beach is a decision that guarantees professional expertise, top-quality materials, and an unmatched commitment to customer satisfaction. With their experience, comprehensive services, cost-effective solutions, and timely execution, All Thermo is the ideal partner to elevate your space's acoustics and transform it into a haven of tranquility and productivity. Embrace the benefits of exceptional acoustical solutions with All Thermo – the epitome of excellence in West Palm Beach's acoustical contracting industry.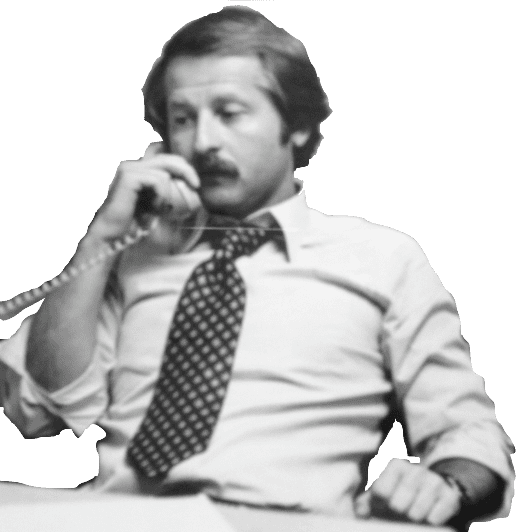 Our family. Taking care of yours for over 50 years.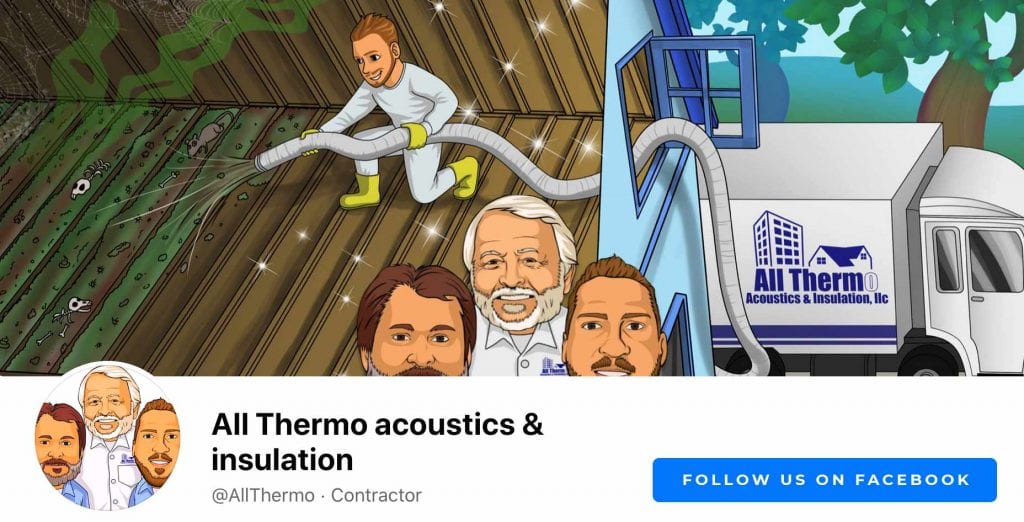 105+ Years of Combined Experience!