Attic Cleaning and Sanitation
Everything quick and efficient..from getting a quote, setting up appointment, to installation. Process clearly explained. No mess. Delighted with results. Wish I had done this ages ago. AC no longer struggling with this heat. Highly recommend.
Antael Dashanti
2023-07-08
All Thermo is extremely professional, it was great working with them. They are efficient and knowledgeable. I highly recommend them.
All Thermo was very professional, and a great company to work with. In particular, they were prompt and met all of our expectations with our insulation project. They removed our old insulation, sanitized, and air seal before installing fresh insulation. Equally important, they kept the work area clean.
Contracted to replace old attic insulation (remove and dispose of old insulation), clean, disinfect and deodorize, install radiant barriers to selected walls, seal A/C duct work, blow R-38 insulation into the attic and cover access holes against insulation back flow into the home. All done with attention to maintain a clean environment in the home, on time each of the three workdays, and on budget with detailed invoice. Super nice people, professional throughout. (2023)
Insulation and duct work replacement Ok 👌
All Thermo was great. They diagnosis the problem quickly and scheduled my appointment within a few days. They showed up on time, professional and cleaned up after they were done. The price was very reasonable, and I highly recommend them for any insulation and duct work needs. I have been a repeat customer on 3 occasions with all of my properties.
Lorry Stratioti
2022-10-15
All Thermo increased our attic insulation thickness and replaced missing insulation. They responded quickly to my request for a quote and, upon acceptance, fit us into their schedule in a timely manner. The team arrived on time and immediately set to work. They were efficient and courteous. Throughout, Christian and Scooter made us feel like old friends. They kept us informed of the process and sent detailed pictures of the finished work. The work was very good and we couldn't be happier with the results. I would highly recommend these guys and have every confidence of your satisfaction.
Lauren Reckamp
2022-09-22
What can i say. It is so hard to find a service company that does what they say and doesnt brake something else in your house while they are here. But you can trust al thermo. They do a great job, employees are respectful and thorough and didn't leave us with something else to fix. Lol. We are so pleased with the job al thermo did with the patching of our air ducts and added insulation. It made a tremendous difference in the cooling of our house. The air conditioner can finally keep up with this stifling south florida heat. Can't wait to see the difference it makes on our electric bill too. Would deffinately recommend Al thermo . Thanks Al Thermo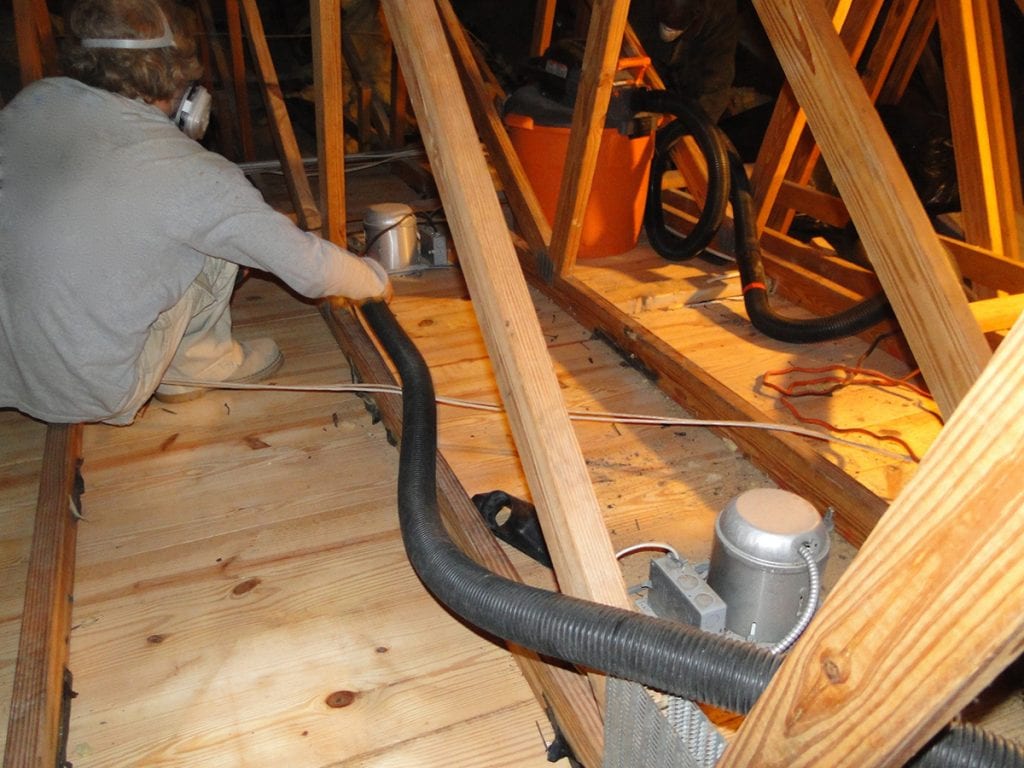 Attic Cleaning and Sanitation
Is Attic Cleaning and Sanitation really necessary? When you buy a new house chances are it is not actually 'new'. The average age of a house in America is 34 years old, and the number of new houses sold is dwarfed by that of houses which were built some time ago. One area that many people never even look at is the attic, but many times if you did you would be surprised at the state of this very important part of your house.
If you have just moved into a 'new' house, for truly professional attic cleaning services call All Thermo – we specialize in attic cleanup and attic cleaning, and can thoroughly check for any rodent infestation and to make sure your current insulation is up to snuff.
It is no surprise that most attics in the US today are under insulated – in fact, many new houses do not have sufficient attic insulation, and the first step to making sure your attic insulation is doing a proper job is to perform an attic cleanup. Our attic cleaning experts are fully licensed and insured, and are experts at attic cleaning services as well as looking for any other problems which may be hidden by your roof.
After the attic cleanup and debris cleanup we can give you a clear cut estimate on removing the old insulation and installing new insulation. Especially if you are in an older house, if the roof has ever leaked prior to you moving into it that leakage could have caused major damage to you old insulation, and a thorough attic cleaning will let you know about such problems.
After the attic cleaning is completed and the attic is checked for proper ventilation and any possible rodent infestation we can put down new chemical-free blown, batt or rolled insulation. Call for more information or have an in-home consultation to learn more.
When you need attic cleaning services or attic cleanup, All Thermo has the professional experience and work ethic to make sure the job is done right. We are fully licensed and insured, and all our attic cleanup services, as well as everything else we do, is guaranteed. Our main goal is that you are satisfied at the end of the process. When it comes to attic cleaning, attic cleanup, rodent cleanup and insulation there is no one better you can call.
We have performed attic cleaning and insulation services on thousands of homes, and have thousands of satisfied customers – call us today for a truly professional attic cleaning and debris cleanup. Our services are affordable, and our insulation can save you thousands of dollars over the course of your home ownership.
You deserve to have the best contractors work on your home. All Thermo offers the highest quality service at the most affordable prices. We work for homeowners and businesses all over South Florida and they choose us because of our superior service and competitive prices. Not only can we match, and most times beat, any written quote for the same service, but you're also getting service by a company that has been around the block for over 40 years. We have the experience that no other company can match. We're Licensed Insulation Contractors, we have all our insurance and most of all, we take care of our customers needs.
The cost of Attic Cleaning and Decontamination service depends on the amount of damage the Rodents caused while living in your attic. Although our prices for Attic Cleaning and Decontamination are very competitive, several factors determine how extensive the damage is including the layout of your attic, the length of the infestation, how many Rodents occupied your attic, and the type of Rodent. Possums and Raccoons leave behind much more waste than Rats. Whereas, Rats can be found in abundance and most times damage insulation and electrical wiring. We can take care of ALL your Rodent and Attic needs! Call us Today for a FREE INSPECTION and competitive price quote.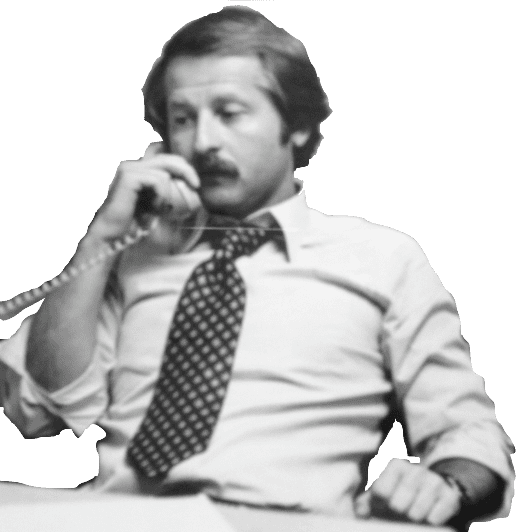 Our family. Taking care of yours for over 50 years.
Attic Cleaning and Sanitation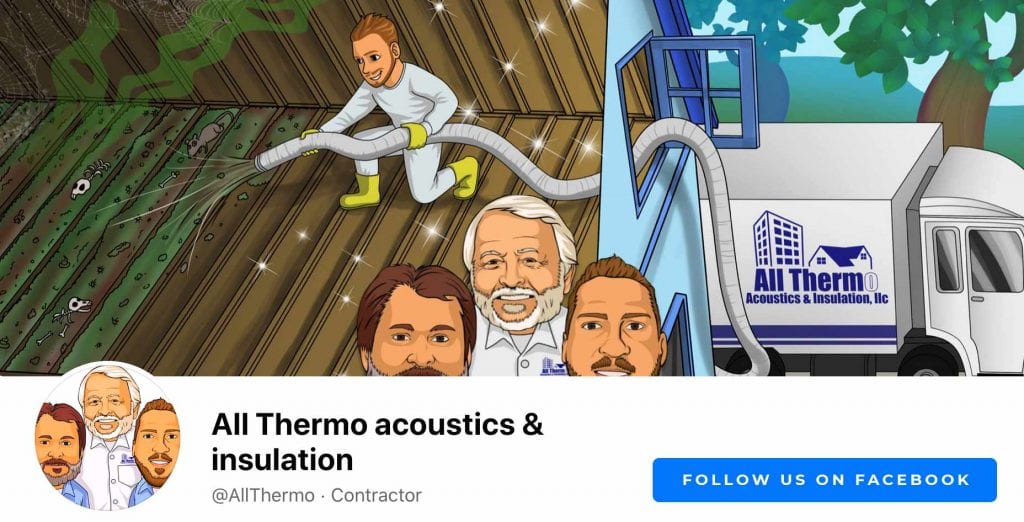 105+ Years of Combined Experience!