The #1 Rated Insulation & AC Ductwork Company in Southern Florida
All Thermo - Acoustics,
Insulation & AC Ductwork Company West Palm

Professional Insulation, AC Ductwork & Attic Cleaning Services
West Palm Beach FL
The top-rated attic insulation, insulation removal, air duct replacement, and cleaning company in West Palm Beach & Palm Beach County is All Thermo! We utilize natural methods and the best insulation materials on the market. Our family-run business, now in its second generation, has been providing services to South Florida and the surrounding areas for over 50 years. 
Call us today for your free quote; a family member is waiting. One of our family members is present on every assignment.
Benji Studt
28 October 2023
I had All Thermo perform a comprehensive attic cleaning and replace the AC ductwork. They began by removing all the old insulation, sealing the attic floor to reduce air transfer, disinfecting the entire attic space, then replacing the old ductwork and finally installing chemical-free insulation. This has greatly enhanced our indoor air quality and led to a reduction in our FPL bill. Our home now feels entirely rejuvenated. This is the second time we've had All Thermo come help us…we also had them out to our old condo almost 10 years ago. Same staff and same great work. These guys exemplify the difference of hiring a small, family owned company that relies on word of mouth and personal referrals.
Christian Thibaut
23 October 2023
All Thermo performed AC ductwork sealing, attic air sealing and added new chemical-free attic insulation to my home. We have noticed our Air Conditioner running a lot less and a reduction in our FPL bill. I'd highly recommend this family owned & operated business!
Hi Jason. Just wanted to let you know… we just got a full months power bill since you installed the insulation and our power consumption went from 1,000 kWh the year prior to 425 kWh this month, with a higher average temperature outside. This is the lowest power bill we've had. Amazing result!!! Thank you!
Linda Jayne
27 September 2023
Very professional. Do what they say and clean up afterwards! Highly recommend them.
Madeline Vernese
26 August 2023
Jason and Christian were excellent to work with. They communicated to me throughout the entire process. A huge plus was both Jason and Christian arrived ON TIME. Their prices are very competitive with other insulation companies. Jason was able to answer all of my questions about the type of insulation they use and expected lifespan. No mess was made at all during installation. You couldn't even tell they were in my home when they were done. It's been three days since our house received ten inches of insulation over the existing 3-4 inches. It's been so nice to come home to a house that has been able to maintain its temperature! Previously our two year old AC could not keep up. It would be set to 75 and it would be 78 in the house during peak hours. Now when I come home it's 75 degrees inside as it should be. Our AC seems to be running much less. I'm looking forward to hopefully saving some money on my next electric bill.
Tim McLaughlin
18 August 2023
All Thermo responded promptly to my inquiry, did a good job on the added insulation. Recommend them to anyone who wants to beat the heat
denise thomas
11 August 2023
Buy a house they said... Lord have mercy it has been one thing after another, just when you think your are done, you get a kick in the pants! Dont get me started on the contractors here in Florida with poor response, poor workmanship and poor customer service, are you with me so far? Well the journey begins! Let me set this up for you. I put a new roof on approx. June 2022, hang on, I'm going someplace with this.! I have had 5 roof leaks! Yeah I said it, did I do a review on that company? No but it is coming you can count on it. So I thought putting in insulation in my attic would be good for the house and my AC unit. I called 2 companies-only one returned my call. Why only 2- I read the reviews. I did my research. The question is put the new insulation on top of the old or remove the old and than the new. I went with the latter one. Than I am hearing horror stories of feet, hands coming through the ceiling! I asked this company "does this happen?" Yes they said but not often they are very carful (I heard this before) I HAVE A STOMACHACHE! Well Jason (Scooter) who showed up, was very professional, knew what he was talking about, when I asked questions he explained everything  to me so I understood. Ok I thought this was too easy. Now Christian and the crew showed up (here it is-this is what I was waiting for) Nope Christian was a duplicate of Jason! WAIT WHAT...what is happening here? Work was completed in 2 days ! They cleaned up my garage, and driveway like no one was there! The work was perfect absolutely perfect! Tears of joy ladies and gentleman ! Tears of joy! I want to adopt this entire family! Yes this is a family owed business! Oh Ms Thomas you have a small roof leak! And there it is! Leak number 5. All Thermo & your staff I want to thank you so much for all your hard work, working in the attic with this heat. Are you hiring? Hire Them you WIIL NOT BE SORRY, tell them I sent you!
Ashleigh Bullivant
27 July 2023
Great company and awesome crew. Thank you!
Everything quick and efficient..from getting a quote, setting up appointment, to installation. Process clearly explained. No mess. Delighted with results. Wish I had done this ages ago. AC no longer struggling with this heat. Highly recommend.
Antael Dashanti
8 July 2023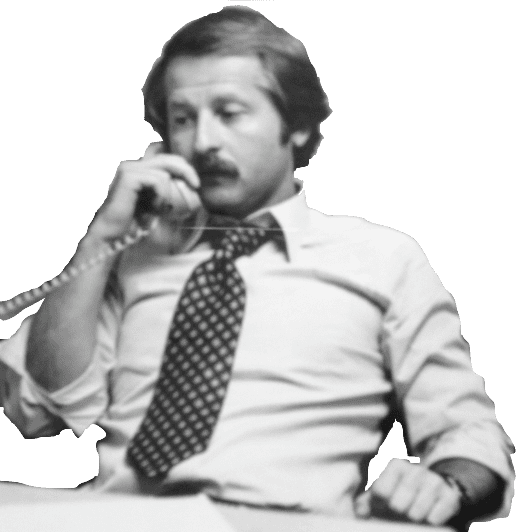 Taking care of your Attic and home health for over 50 years.
South Florida has long been the home of our family's business. Early in the 1970s, our father Jim began working in the insulation and air conditioning ducting industries. In 1979, he established his own business in Palm Beach County. We have over 40 years of experience working with businesses and homes, giving us the knowledge and skills required to meet the special challenges given by South Florida's severe tropical climate.
Early on, our father began instilling in us the value of hard labor. He put us to work when we were teenagers and has since shared his wisdom with us. We are now in our 30s and 40s, running the business alongside our father, and we are pioneers in our field. With 104 years of combined expertise, we are equipped to meet any issue head-on with tenacity, a commitment to our families, and diligence.