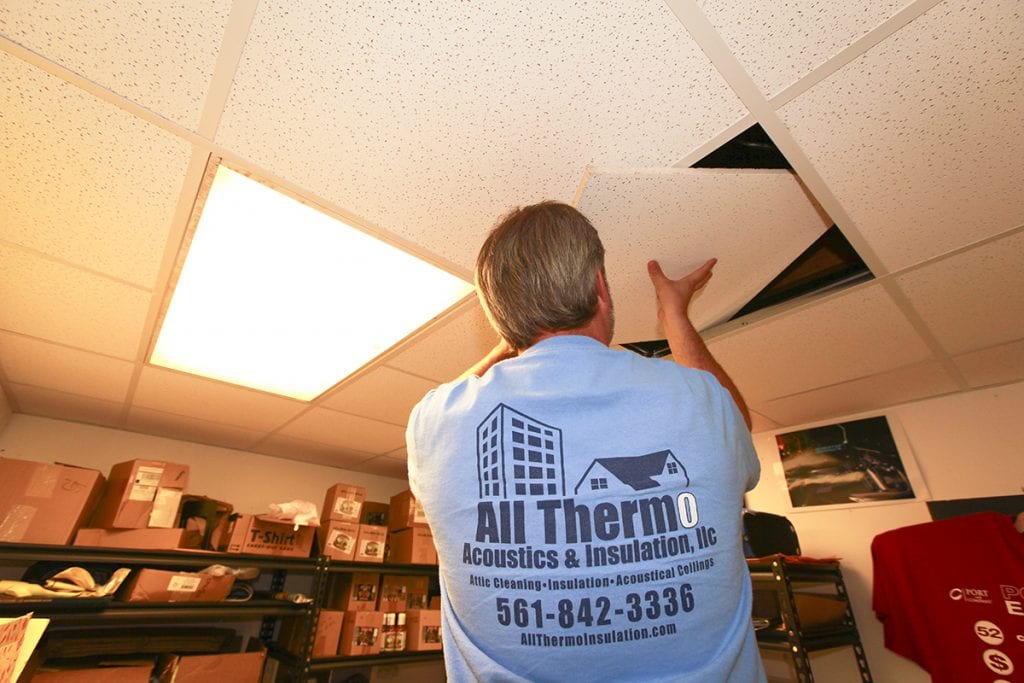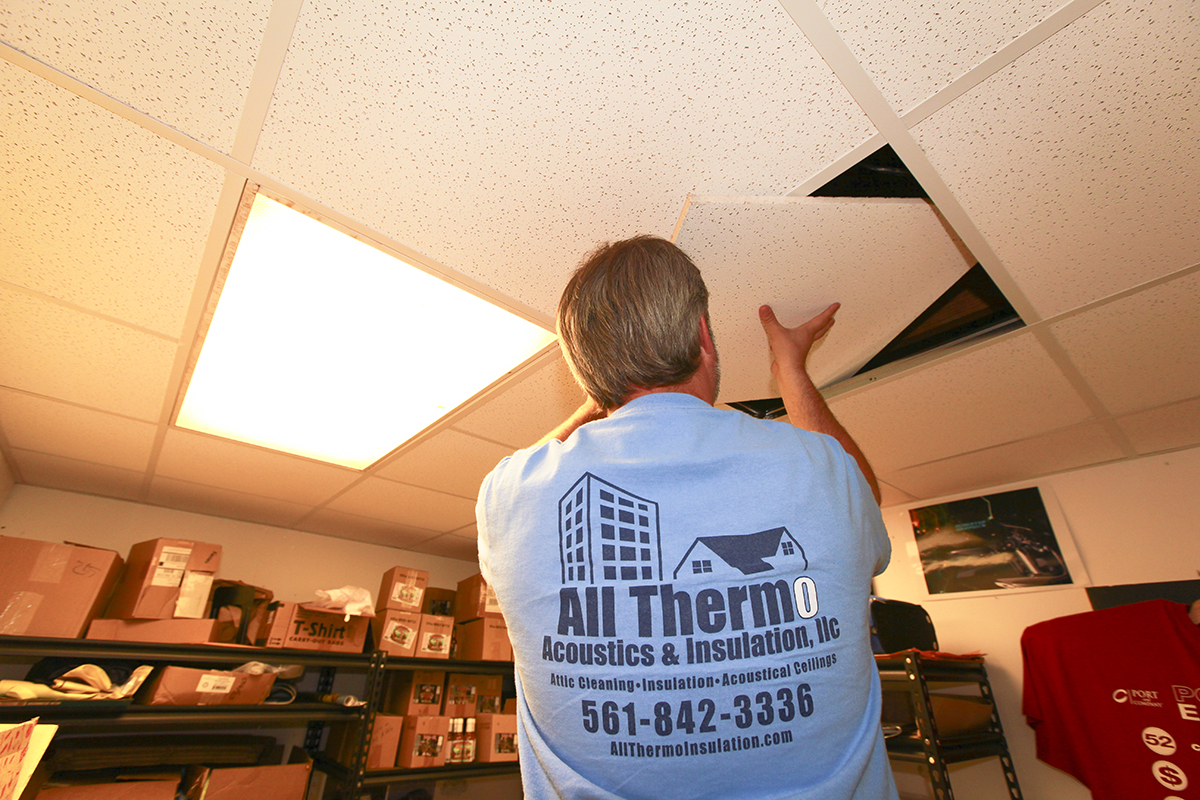 Acoustical Ceiling in South Florida
The Acoustical Ceiling in your home or office is responsible for reducing large volumes of noise from bouncing around. Not only does an it give a professional look it also can add energy efficiency to your home or office with the combining it with insulation. So, while the air conditioner itself is a major investment and is at the top of your maintenance scheduling list, the Acoustical Ceiling/insulation is equally important to keep your family comfortable.
Acoustical Ceiling Installation Services in South Florida
There are a number of options when it comes time for its installation in your home or office. We recommend you start by having a trained expert perform ceiling calculation. They will determine how much space will be needed to install your new Acoustical Ceiling system. The design process is incredibly important to ensure the system will reduce noise and give your new room a professional look and feel.
South Florida Acoustical Ceiling Replacement
If you have an existing Ceiling system that is beyond repair – either because of excess wear and tear or just age – we can help. Our south Florida Ceiling replacement experts have years of experience installing and analyzing existing  systems to determine what will work best in an upgrade or replacement.
We then match the right system and dimensions to your room and outline exactly how the replacement process will work. Call us today.
South Florida Acoustical Ceiling Repair
For all your south Florida Acoustical Ceiling repair needs, we are on the job. If you notice your ceiling starting to warp, sag or buckle call All Thermo to see how we can repair your ceilings listing all possible solutions to fit your budget. Whatever the case, we can inspect and repair the problem fast. Our south Florida repair experts are on call every day of the week, throughout the year, to fix whatever problems your system is having.
Acoustical Ceiling in South Florida
Our south Florida Acoustical Ceiling services are second to none and can increase the STC and/or NRC ratings in your home or office to reduce noise. Also, if you are concerned about the efficiency of your home or office we can add insulation over your new or current ceiling to help lower your energy bill. Call and schedule for one of our technicians to come give you a Free consultation today.
For more than 40 years, All Thermo has been a trusted partner in Acoustical Ceiling installation and maintenance throughout the south Florida region. If you need an expert to look at your Acoustical Ceiling, now is the time to give us a call.
Acoustical Ceiling Manufactures