Everything quick and efficient..from getting a quote, setting up appointment, to installation. Process clearly explained. No mess. Delighted with results. Wish I had done this ages ago. AC no longer struggling with this heat. Highly recommend.
Antael Dashanti
2023-07-08
All Thermo is extremely professional, it was great working with them. They are efficient and knowledgeable. I highly recommend them.
All Thermo was very professional, and a great company to work with. In particular, they were prompt and met all of our expectations with our insulation project. They removed our old insulation, sanitized, and air seal before installing fresh insulation. Equally important, they kept the work area clean.
Contracted to replace old attic insulation (remove and dispose of old insulation), clean, disinfect and deodorize, install radiant barriers to selected walls, seal A/C duct work, blow R-38 insulation into the attic and cover access holes against insulation back flow into the home. All done with attention to maintain a clean environment in the home, on time each of the three workdays, and on budget with detailed invoice. Super nice people, professional throughout. (2023)
Insulation and duct work replacement Ok 👌
All Thermo was great. They diagnosis the problem quickly and scheduled my appointment within a few days. They showed up on time, professional and cleaned up after they were done. The price was very reasonable, and I highly recommend them for any insulation and duct work needs. I have been a repeat customer on 3 occasions with all of my properties.
Lorry Stratioti
2022-10-15
All Thermo increased our attic insulation thickness and replaced missing insulation. They responded quickly to my request for a quote and, upon acceptance, fit us into their schedule in a timely manner. The team arrived on time and immediately set to work. They were efficient and courteous. Throughout, Christian and Scooter made us feel like old friends. They kept us informed of the process and sent detailed pictures of the finished work. The work was very good and we couldn't be happier with the results. I would highly recommend these guys and have every confidence of your satisfaction.
Lauren Reckamp
2022-09-22
What can i say. It is so hard to find a service company that does what they say and doesnt brake something else in your house while they are here. But you can trust al thermo. They do a great job, employees are respectful and thorough and didn't leave us with something else to fix. Lol. We are so pleased with the job al thermo did with the patching of our air ducts and added insulation. It made a tremendous difference in the cooling of our house. The air conditioner can finally keep up with this stifling south florida heat. Can't wait to see the difference it makes on our electric bill too. Would deffinately recommend Al thermo . Thanks Al Thermo
The Best Types of Attic Insulation: Blown, Foam, and Batts to Insulate
What is Attic Insulation?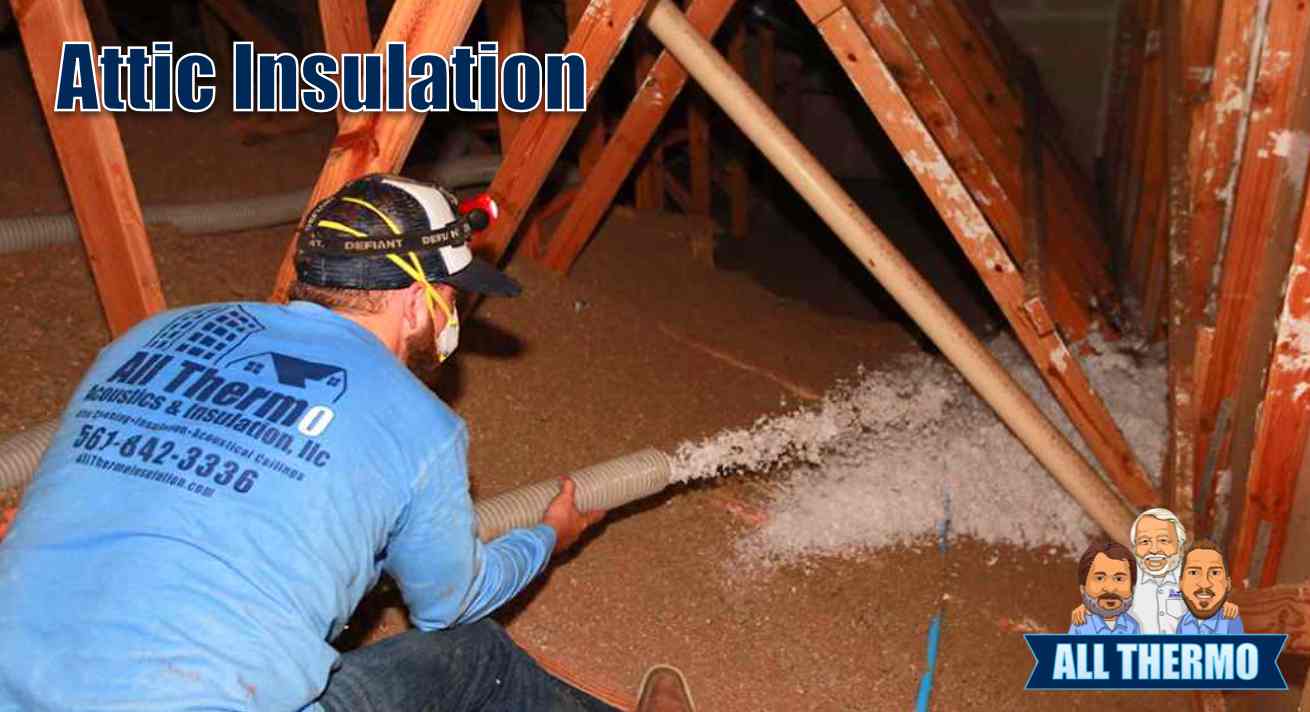 Attic insulation is a crucial component in your home's energy efficiency. It involves using materials like fiberglass, cellulose, or spray foam to prevent heat loss from your home. Types of attic insulation include:
Loose-fill Insulation: Made of fiberglass or cellulose, it can easily fill the attic's nooks and crannies.
Batt and Blanket Insulation: Popular among DIY homeowners, this insulation, made of fiberglass, mineral, or rock wool, fits between joists or wall studs.
Spray Foam Insulation: Typically applied during home construction, it often requires professional setup.
These materials all have different R-values, which indicate their ability to resist heat transfer. The better the attic insulation R-value, the more effective the insulation.
The Importance of Attic Insulation
1. Proper insulation can reduce energy costs and improve home comfort.
Efficient attic insulation is a smart way to lower energy costs and increase home comfort. It's a straightforward process that has substantial benefits.
Proper attic insulation helps reduce energy wastage by creating a barrier that prevents indoor heat or cold loss.
It plays a significant role in maintaining a comfortable home temperature, keeping it warmer in winter and cooler in summer.
It helps you save up to 10% on total energy usage, leading to reduced energy bills. Experts suggest that insulation can shave 10 to 50% off your heating bill.
A well-insulated home keeps your HVAC system from excessive workload and unnecessary wear and tear.
Besides energy efficiency, it improves indoor air quality by preventing outdoor pollutants from entering the home.
It also safeguards your home against moisture buildup, preventing harmful mold growth.
Consider having an energy audit for precise insulation needs. It's an investment that pays off in comfort and cost savings.
2. Insulation can also be used to prevent moisture damage and improve home safety.
Insulation isn't just for comfort—it's your front line defense against moisture damage in your home. By fixing roof leaks, you nip the problem in the bud since water dampens insulation, making it an easy target for mold and mildew.
Always box out light fixtures when insulating. Remember, some insulation materials can pose a fire hazard if they touch or cover recessed lights.
Properly directing exhaust fans and vents towards the outside is crucial. It's a common mistake to vent exhausts into the attic space, which can lead to moisture accumulation and ruin your insulation.
Be aware of where to install insulation. In older homes especially, careful placement ensures moisture doesn't get trapped, preventing mold and ensuing wood rot.
If you're using blanket insulation, be sure to cut spaces around obstructions like pipes or ducts. Compressed insulation loses its effectiveness.
Lastly, attic insulation is worth a mention. It's key to controlling energy loss, both hot and cold. Without it, you might lose up to 85% heat in winters! And come summer, your attic could turn into a heat reservoir pushing up your home temperature. So, insulating your attic not only saves on your energy bills (by a substantial 15% in fact) but also enhances the longevity of your HVAC system by reducing its workload. Plus, it's an effective way to keep outdoor pollutants out, thereby improving indoor air quality.
Here are few points on home safety:
The location of insulation matters. Avoid placing it over air intake vents, exposed electrical connections, or heat vents. These can circulate harmful particles or even cause a fire.
Moisture-soaking insulation in old houses and wooden shingled ones usually leads to molds and rotten wood. Extra caution during installation can save a lot of trouble.
Don't play squeeze with your insulation. Compressing it around obstructions like pipes reduces its effectiveness. Instead, cut space in the insulation to provide a comfortable fit around these objects.
That said, remember not to soup up just anywhere. Be mindful, do your homework, and insulate safely!
3. Attic Insulation Professional and DIY Options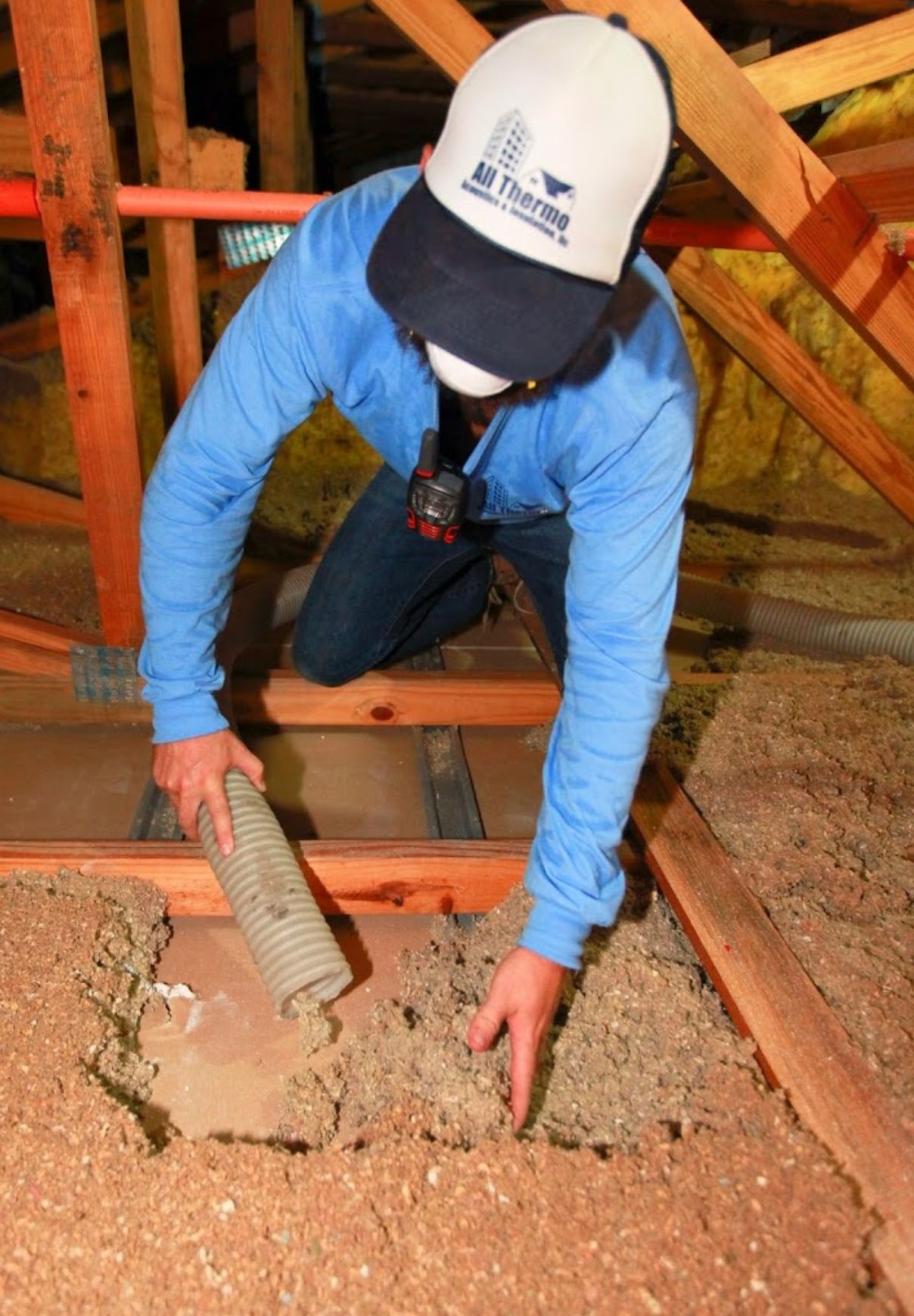 Understanding both professional and DIY attic insulating options allows you to select the approach that aligns best with your budget, skills, and time availability. Each option offers its own unique benefits and drawbacks.
Some top features of each are:
Professional: Access to expert knowledge, comprehensive service.
DIY: Cost-effective, offers personal satisfaction.
Note that specific types of insulation could necessitate professional help, given their complexities. It's best to weigh your options before deciding.
4. The Benefits of Different Types of Insulation products: Un-Faced & Kraft-Faced Batt insulation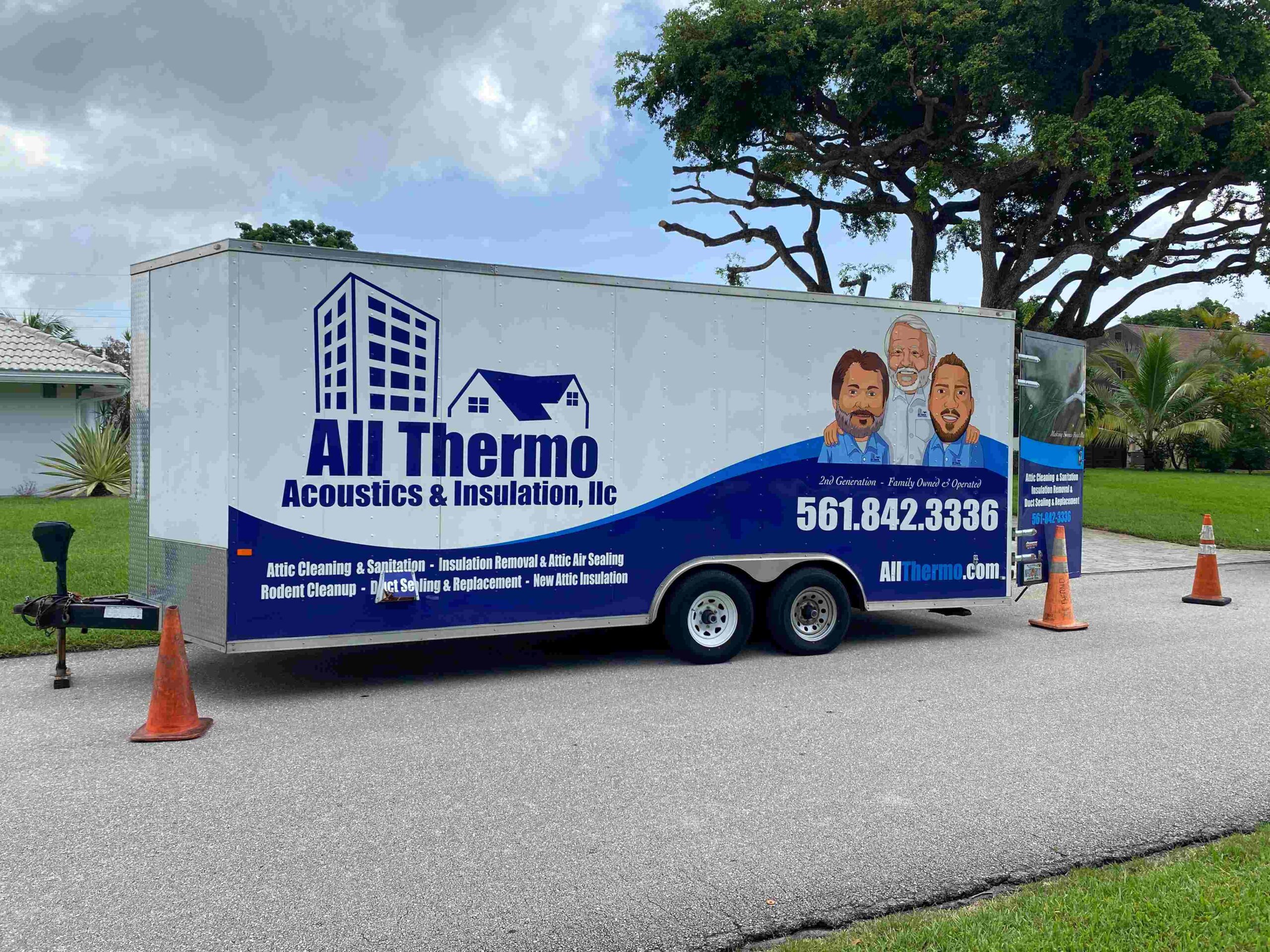 Picking the right attic insulation plays a crucial part in your energy efficiency and cost. Understanding the benefits of each type is key to making an informed decision.
Pros:
Exceptional at reducing air transmission.
Fits perfectly in hard-to-reach spaces.
Long-lasting performance.
Can seal air leaks effectively.
Great for cold storage.
Cons:
Un-faced or Kraft-Faced Batt Insulation product: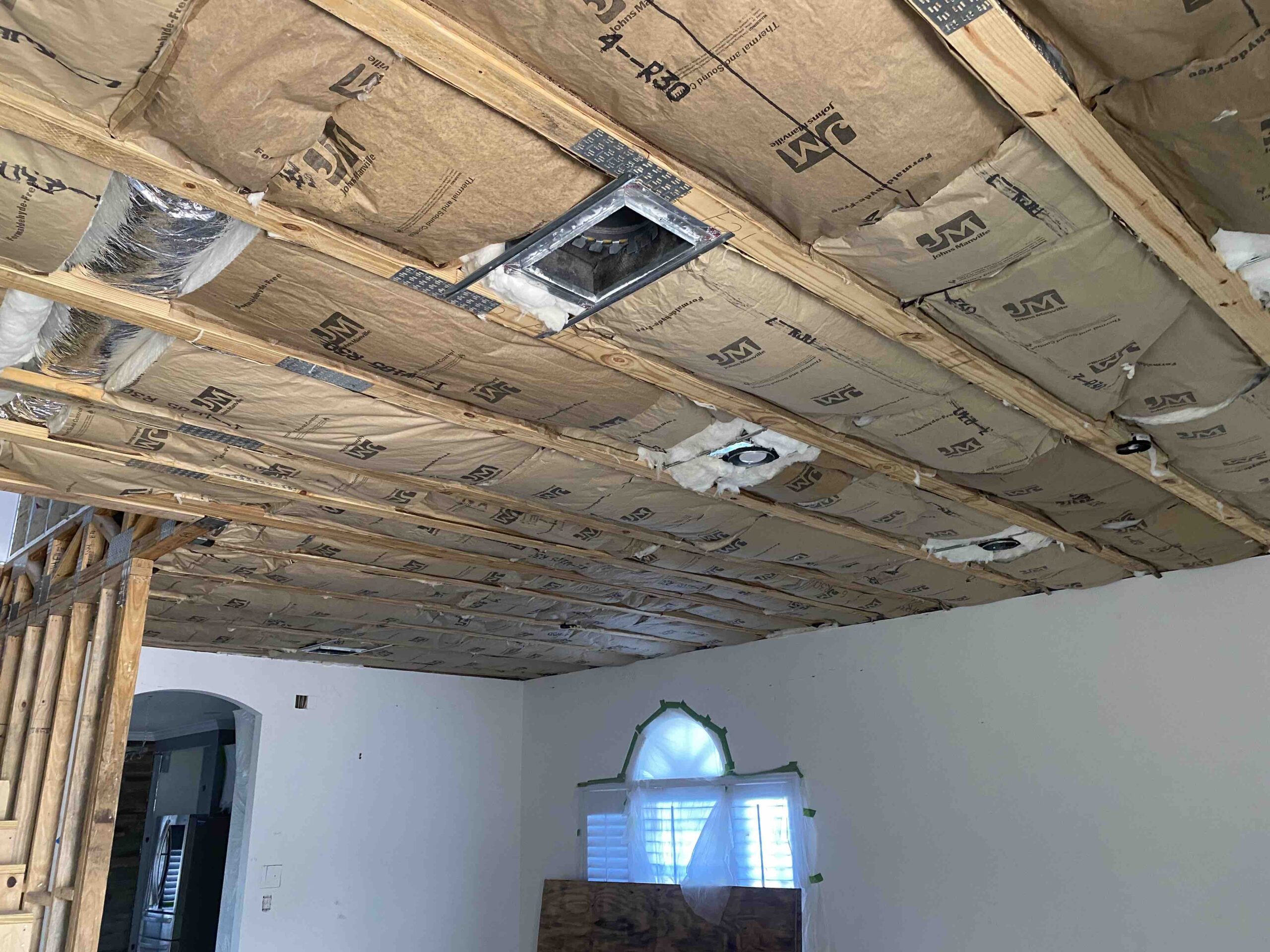 Pros:
Affordable and cost-effective.
Do-It-Yourself installation possible.
Flame-resistant, enhancing safety.
Environmentally friendly options available.
Versatile, fits various applications.
Cons:
Blown Fiberglass Insulation: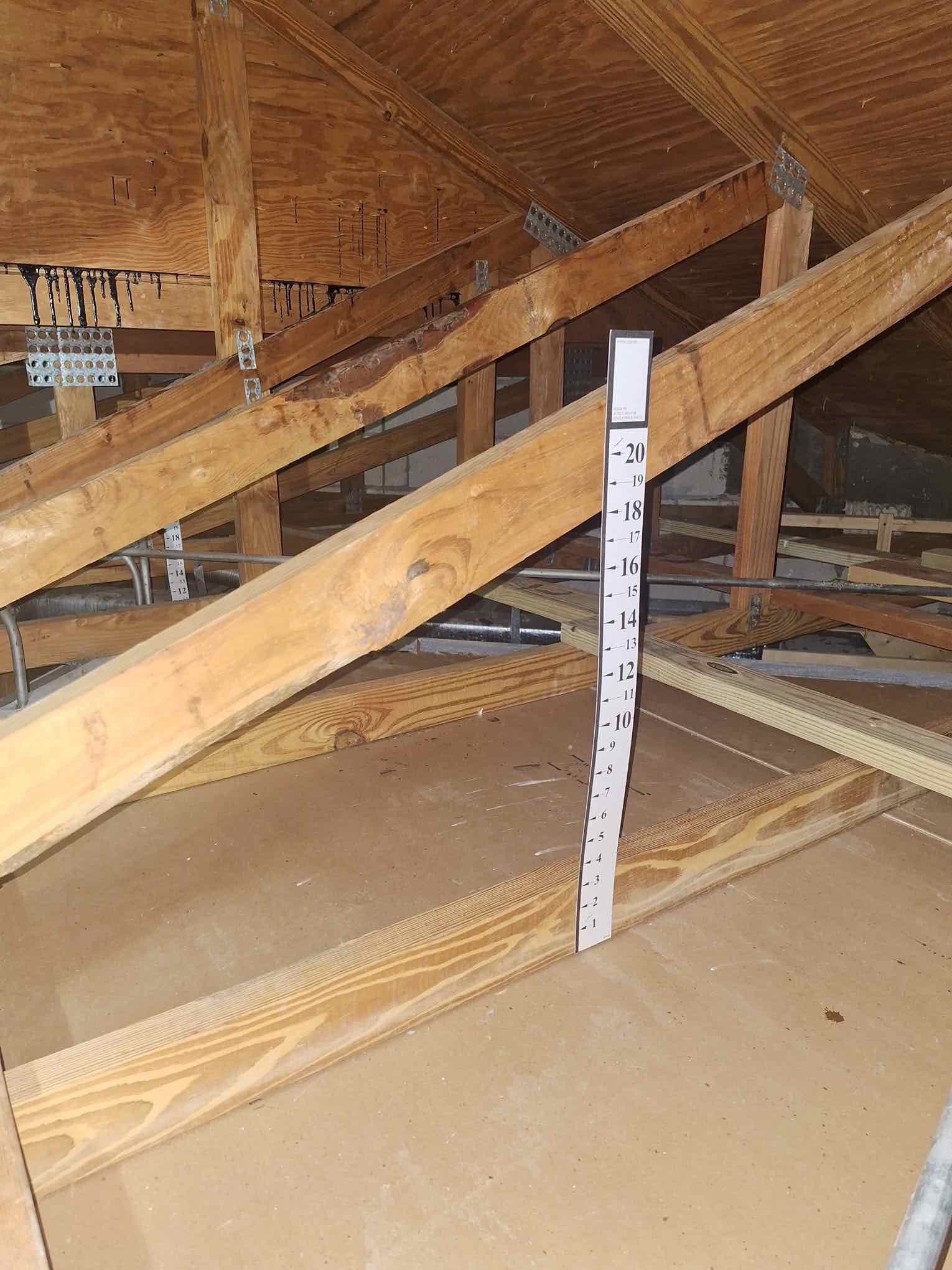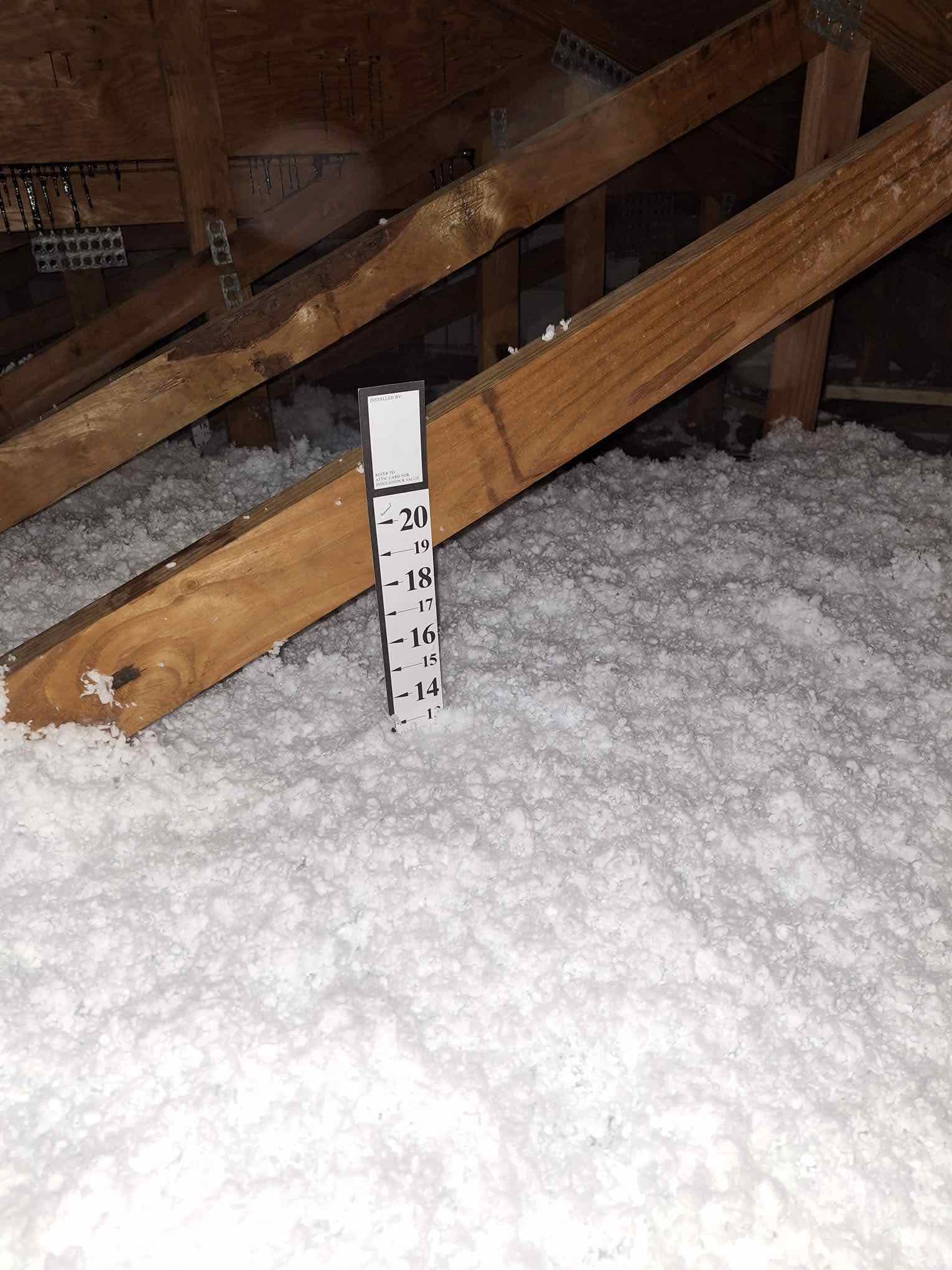 Pros:
Excellent Insulation Properties: Blown fiberglass insulation provides good thermal resistance (R-value) per inch of thickness, helping to improve energy efficiency by reducing heat transfer.
Seamless Installation: Blown fiberglass insulation is installed by blowing or spraying the material into the desired areas. This can create a more uniform and seamless layer of insulation, reducing the potential for gaps and voids that can occur with other types of insulation.
Able to Fill Irregular Spaces: The blowing process allows blown fiberglass insulation to fill in tight and irregular spaces, ensuring better coverage in hard-to-reach areas of your attic or wall cavities.
Fire Resistance: Fiberglass insulation is non-combustible, meaning it does not contribute to the spread of fires. It can help slow down the spread of flames in the event of a fire.
Moisture Resistance: While fiberglass insulation itself does not readily absorb moisture, it can help to reduce moisture migration when properly installed. This can be beneficial for maintaining a comfortable indoor environment and preventing mold growth.
Cons:
Can irritate skin.
Can settle if not installed correctly.
Not suitable for all applications.
Variations in performance based on installation.
5. How to Insulate Your Attic Step by Step
Introduction:
Insulating your attic can increase your home's energy efficiency and comfort. Here's how to do it right in concise steps without missing anything:
**Inspect the Space:** Get into your attic to inspect and calculate the current insulation level. The required insulation depends on your locality.
**Preparation:** Repair any roof leaks, build a safety box around exposed light fixtures, and redirect any exhaust vents to the outside. Ensure roof soffits which provide airflow aren't blocked, remove items, and fill gaps with caulking or foam sealant.
**Applying Insulation:** Install a sufficient amount of insulation on the attic floor to prevent heat escape. Top tip: To cut insulation batts neatly, use a chef's knife and a plywood cutting surface.
**Finish Up:** After insulating, finish the internal walls with drywall or other fire-resistant materials. Consider a new access stairwell or ladder if needed.
Remember, if your insulation doesn't measure up, consider calling in a professional.
6. How to Choose the Best Type of Attic Insulation for Your New or Old Home
Choosing the best attic insulation for your home is key to regulating temperature and cutting energy bills. Each type has its own benefits and shortcomings, though, so factor in your home's size, material, regional climate, and your budget. Fundamentally, remember the rule of thumb – the better the insulation, the lower the utility bills.
Identify the suitable insulation type: Whether you opt for blown-in materials, blanket, spray foam, radiant foil, or foam boards, each offers specific advantages.
Consider the R-value: A higher R-value ensures better resistance to heat, equating to more savings in the long run.
In a nutshell, here's a comparison table to highlight the pros and cons:
Blown-in insulation: Pros- Effective for most homes; Cons- Can be costly
Blanket insulation: Pros- Affordable; Cons- Lower energy efficiency
Spray foam insulation: Pros- High energy efficiency; Cons- Expensive
Radiant foil insulation: Pros- Reflects heat; Cons- Difficult to install
Foam board insulation: Pros- High R-value; Cons- Can be costly.
Different Types of Attic Insulation
1. Spray Foam Insulation
Spray foam insulation is an air barrier material that seals against air movement. It's made from water-blown and organic chemical compounds, mainly derived from petroleum extracts.
Key features of spray foam insulation include:
Capability to expand up to 100 times its original size
Creation of a seal to prevent heat transfer
Its two types, open cell and closed cell, offer different levels of insulation
Mostly installed by professionals
Top Pros:
Exceptional at reducing air transmission.
Fits perfectly in hard-to-reach spaces.
Long-lasting performance.
Can seal air leaks effectively.
Great for cold storage
Top Cons:
Requires professional installation.
The high initial cost can be a barrier.
Most variants may pose serious health risks, in some cases life ending.
Not DIY-friendly.
Insufficient ventilation can cause gas build-up.
Can void roof warrantees.
Spray Foam doesn't attract Termites but they can burrow and hide in it. Making it very hard to get rid of them.
Very hard to find roof leaks, even if it's open cell. Just ask a reputable roofer.
Ask a fire-fighter, if they'd ever use spray foam in their home… The answer is almost always NO!
The flame spread and smoke development are off the charts high.
Can cause dry and wet rot to occur on roofs.
Can lower lifespan of a roof up to 10 years.
Lower R-value than other insulation.
In some cases, higher electric bill due the fact you're now Air Conditioning your attic space.
Some users have reported a slight odor post-application.
Though energy-efficient, some of its key elements are not eco-friendly.
2. Cellulose Fiberglass Insulation
Cellulose insulation, perfect for your attic projects, is an inexpensive yet eco-friendly alternative. Made from recycled newsprint or denim, it offers a unique blend of benefits.
Features:
High R-value (3.8)
Suitable for hard-to-reach corners
Do-It-Yourself friendly
Pros:
Can fit closely into corners and hard-to-reach areas in your attic.
Significantly cheaper compared to other insulation materials.
Does not use greenhouse gases.
Highest percentage of recycled material among commercially available insulations.
Cons:
Heavier than fiberglass, posing issues when used on attic slopes.
Reputable Insulation contractors won't use it. Only inexperienced contractors and pest control companies push the product.
Possible shift and settle over time, leading to uneven insulation.
Doesn't provide an air seal, potentially increasing energy bills.
Cellulose dust might recirculate through the house if furnace ducts are in the attic.
Absorbs up to 130% water by weight, requiring it to stay dry to maintain fire-resistant treatment.
Traps moisture in South Florida and can cause mold and mildew to form throughout the attic.
After chemical off-gassing (1-2 years) the product is highly flammable again and will attract rodents back into your attic. Giving pest control companies and residual to keep coming back for your money.
In the cost ballpark, cell Cellulose insulation is typically up to 25% cheaper than fiberglass insulation. However, always weigh the pros against the cons while making your choice.
3. Blown Fiberglass Formaldehyde-Free Insulation
Blown-in insulation, your savior when it comes to attic insulation! This stuff is handy, especially for those hard-to-reach spots you can't fit anything else in.
Top features of blown-in insulation:
Made up of materials such as fiberglass, cellulose, or rock wool.
Comes in tiny packaged chunks.
Specially designed to fill tight voids around wiring, pipes, and awkward framings.
Pros:
Safest, Healthiest Insulation for your home!
Easy to install using a blowing machine.
Includes versatile material options.
Provides a good coverage with no gaps.
Efficient in insulating, with an R-value of 3.8 for cellulose.
Cons:
Slightly more costly than other types.
Requires professional assistance for installation.
May settle over time, if not installed correctly.
Not suitable for all attic types.
Can cause skin irritation during installation.
A slight financial hit, blown-in insulation costs between $1,000 to $2,100 or $1.50 to $2.50 per square foot. It's an investment worth considering for a snug home!
Fiberglass batts offer a go-to insulation for your attic because of its cost effectiveness and easy installation. It's a viable choice, especially if your attic is obstruction-free with standard spaced joists and beams.
Top features:
Available in faced or unfaced batts or rolls.
Provides ease of application and minimal contact with fiberglass particles.
Can be cut to size to fit gaps.
Pros:
It's a DIY-friendly option for seasoned handymen.
It's cost effective, typically costing between 20 and 60 cents per square foot.
It's ideal for unobstructed attics with evenly spaced joists.
Wide coverage suitable for expansive areas.
Can add insulation to any area of your home.
Cons:
Not an eco-friendly option as particles loosen over time.
Need full protection as it can cause skin and respiratory irritation.
Possibility of trapping allergens, dust, and moisture, potentially leading to mold growth.
Repositioned or damaged over time by subcontractors working in the attic.
Not the most efficient form of insulation.
Remember, fiberglass insulation offers a great economic choice with easy roll out application. However, weighing the cons helps ensure it's the Fiberglass batts offer a go-to insulation for your attic because of its cost effectiveness and easy installation. It also suits attics with minimal obstructions and standard joist spacing.
Key features include:
Availability in faced or unfaced rolls and batts
Can be cut to size to fit around vents
Ideal for expansive attics with minimal obstructions
Pros:
Can be a DIY project for skilled individuals
Affordable, typically ranging from 20-60 cents per square foot
Ideal for standard stud and joist spacing
Best for attics with fewer obstructions
Extensive coverage for large spaces
Cons:
Not environmentally friendly, particles can loosen over time
Can irritate skin and respiratory tracts
May trap allergens, dust, moisture, leading to mold growth
Gets disturbed over time by artisans working in the attic
Less effective insulation performance
While fiberglass insulation is a cost-effective choice with easy installation, consider its downsides before making a decision.
5. Mineral Wool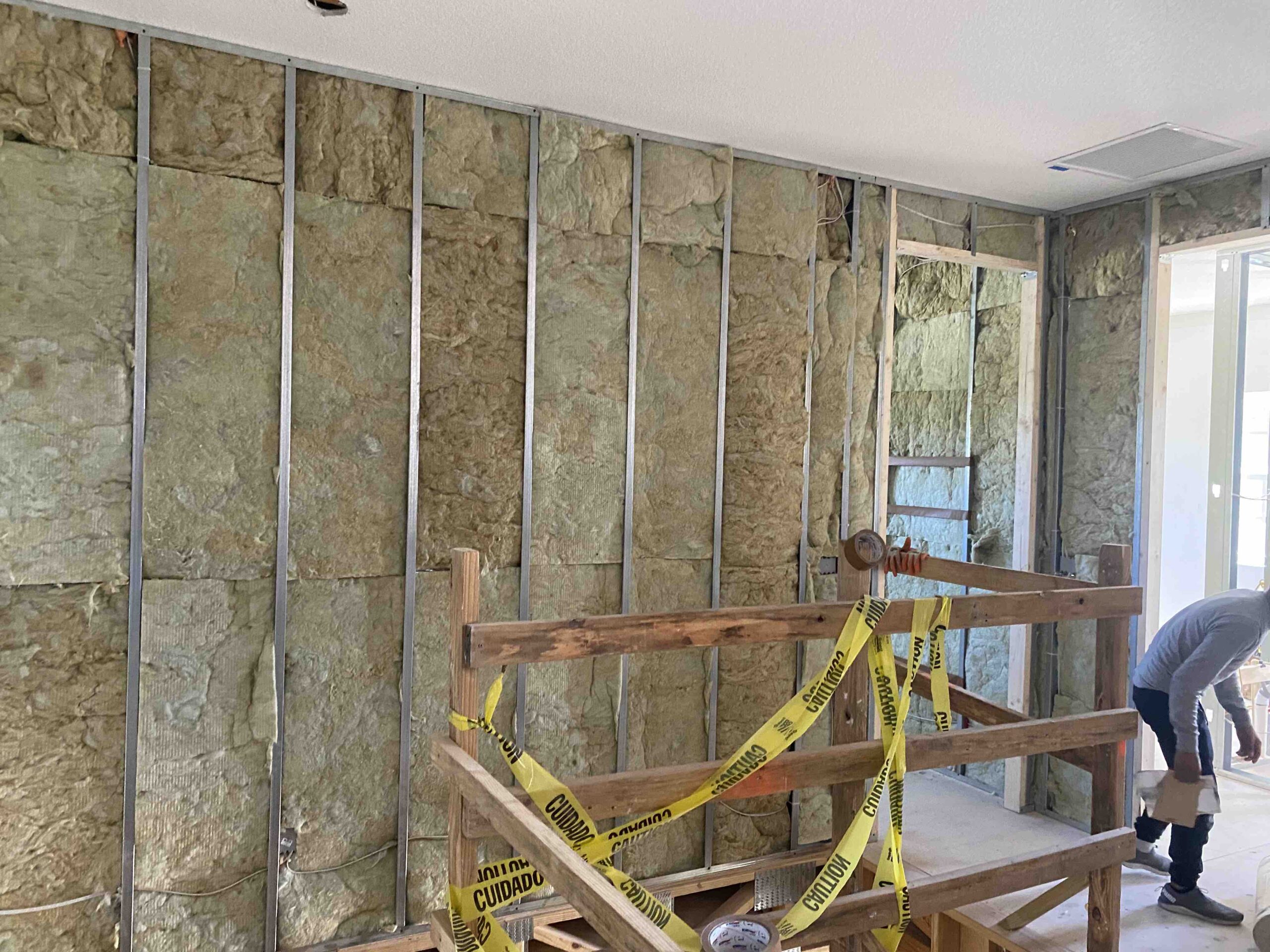 Mineral Wool, often melted stone or recycled steel slag, is a worthwhile alternative choice for attic insulation. Despite its greater cost compared to fiberglass, it has its unique advantages.
Its top features include:
It's fire-resistant, starting to burn at 1,8000 degrees Fahrenheit.
It's water-resistant, maintaining insulation even with intense moisture.
It's an excellent sound barrier.
Pros:
Fire-resistant, providing crucial extra minutes in case of house fire.
Water-resistant, insulates despite the presence of moisture.
Blocks noise effectively.
Made from eco-friendly materials.
Can be accurately cut for precise installation.
Batts are perfect for sound control between walls. Not ideal for attics.
Cons:
Costlier than fiberglass.
Can potentially cause cancer when inhaled during installation.
Heavier than fiberglass.
May require a protective layer during installation.
More expensive than other loose-fill materials.
Note: It costs approximately 80 cents per square foot.
6. Foam Board Insulation
Looking for a savvy insulation choice for that attic of yours? Look no further! Foam board insulation is one affordable and easy-to-install option that should definitely be on your consideration list. It provides excellent thermal resistance and helps to keep your abode warm and cozy. Plus, it's an excellent guard against moisture accumulation—a huge bonus for areas with high humidity.
Top features of Foam Board Insulation:
High R-value (between 4 to 6.5 per inch)
Made from effective insulating materials such as polyurethane, polystyrene, or polyisocyanurate
Superior thermal resistance
Doesn't accumulate moisture, hence, preventing mold growth
Pocket-friendly and easy to install
Pros and Cons:
Pro: Top-notch Air Leakage Prevention — Foam insulation forms an airtight seal that prevents air leakage and the spread of airborne contaminants.
Pro: Mold and Mildew Deterrent — Because foam doesn't absorb water, it hinders the growth of mold and mildew.
Pro: Durability — It doesn't lose its efficiency over time and requires minimal to no maintenance.
Pro: Dual-Purpose — Besides insulating, foam applied to rooflines also fortifies the home's structure and blocks sound.
Pro: Expanding the Building Envelope — If your HVAC system is located on the floor, foam insulation is an ideal option to expand the building envelope to the attic space.
Con: Lower Insulation Effectiveness — Compared to other types, such as spray foam or blown-in insulation, foam boards provide relatively lower insulation.
Con: DIY Installation Challenges — Cutting the foam board and fitting it tightly between wall studs or ceiling joists might be challenging for some to handle DIY.
Con: Limited Use — It's most suitable for unfinished floors and ceilings. It's less versatile compared to blanket or spray foam insulation that can be used in various spaces.
Con: Not Ideal For Residential Applications — Foam insulation is mainly recommended for commercial or industrial applications.
Con: Cannot Reach Every Nook and Cranny — Unlike spray foam, it can't expand to fill every small cavity in the attic.
Foam board insulation is undoubtedly a cost-effective option, providing a high R-value at a lower price. However, considering your specific needs and home configurations is crucial to decide if it's the right fit for you.
How to Choose the Best Insulation for Your Attic
Step 1: Assess the requirements of your project
To find the best insulation for your attic, start by assessing your project's requirements. Inspect your attic's condition and measure its size. The location's climate plays a critical role, with different regions requiring varying insulation levels. Plus, factor in your budget as insulation costs can differ. Always remember:
Wear proper protective gear, like masks, gloves, and long clothes, for safety during your attic assessment.
Old or dusty attics may require additional precautionary gear.
Finally, stepping on drywall can be risky, so always use floor joists for support. These quick tips are sure to guide you right.
Step 2: Choose the type of insulation you'll use
Choosing the right type of insulation for your attic is crucial for maintaining an energy-efficient home. Consider these options:
Here's what you need to know:
Loose-fill: Offers a high R-value with 2.2 for fiberglass and 3.8 for cellulose. It's ideal for areas where you can't install other insulation. But, be aware that it requires more work to install tightly and evenly.
Blanket: Comes with a moisture barrier and fits perfectly between joists. This, however, gives it a risk of air pockets forming during installation.
Remember, the insulation type should match your climatic requirements and attic conditions.
Step 3: Set up a meet with a contractor to discuss your needs
Start by visiting HomeAdvisor.com and select "Find a Contractor."
Fill in your zip code in the "Find Pros Nearby" section to connect with local insulation installers.
Once you've selected a contractor, request a free, no-obligation in-home estimate.
During the meeting, ask about the recommended level of insulation for your attic based on your location.
Discuss different types of attic insulation to understand the best choice for your project.
Remember to inquire about the cost breakdown of labor vs materials, and request an estimate of the total cost.
Don't forget to ask about potential discomfort or safety measures during installation.
Step 5: Investigate different types of insulation and their applications
Understanding your attic insulation types is key to creating an energy-efficient home. Here's how to investigate your options:
Start by identifying the common attic insulation types – foam board, spray foam, blanket, blown-in, and radiant.
Investigate each material's most suitable applications, like foam board on unfinished floors and spray foam in hard-to-reach spaces.
Compare the different types, noting pros and cons in terms of cost, energy efficiency, and eco-friendliness.
Consider each insulation's R-value, the measure of its resistance to heat flow.
Finally, keep in mind health, safety, and environmental implications of each insulation material.
Remember, the right insulation can help save energy costs in the long run.
Attic Insulating Costs
The cost of blown attic insulation can vary depending on several factors, including the type of insulation material, the size of your attic, your location, and the labor costs in your area. As of my last update in September 2021, I can provide you with a general idea of the cost range.
Type of Insulation Material:
Blown attic insulation can be made from various materials, but fiberglass is the best!
Attic Size:
The larger your attic, the more insulation material will be required, which can impact the overall cost.
Labor Costs:
Labor costs can vary based on your location and the complexity of the insulation installation process.
Location:
Prices can differ significantly depending on where you live due to differences in labor rates, material availability, and other local factors.
Insulation Product Thickness:
The thickness of the insulation can impact the cost, as more material may be required for higher insulation values.
As a rough estimate, the cost of blown attic insulation can range from $1 to $3 per square foot. This includes both the cost of the insulation material and the installation labor. However, please note that these prices can vary widely based on the factors mentioned above.
To get an accurate cost estimate for your specific situation, I recommend getting quotes from local insulation contractors. They can provide you with a more precise estimate based on your attic's size, the type of insulation you prefer, and your location. Make sure to obtain multiple quotes to compare and make an informed decision. Keep in mind that prices may have changed since my last update in September 2021, so it's a good idea to check with local sources for the most up-to-date pricing information.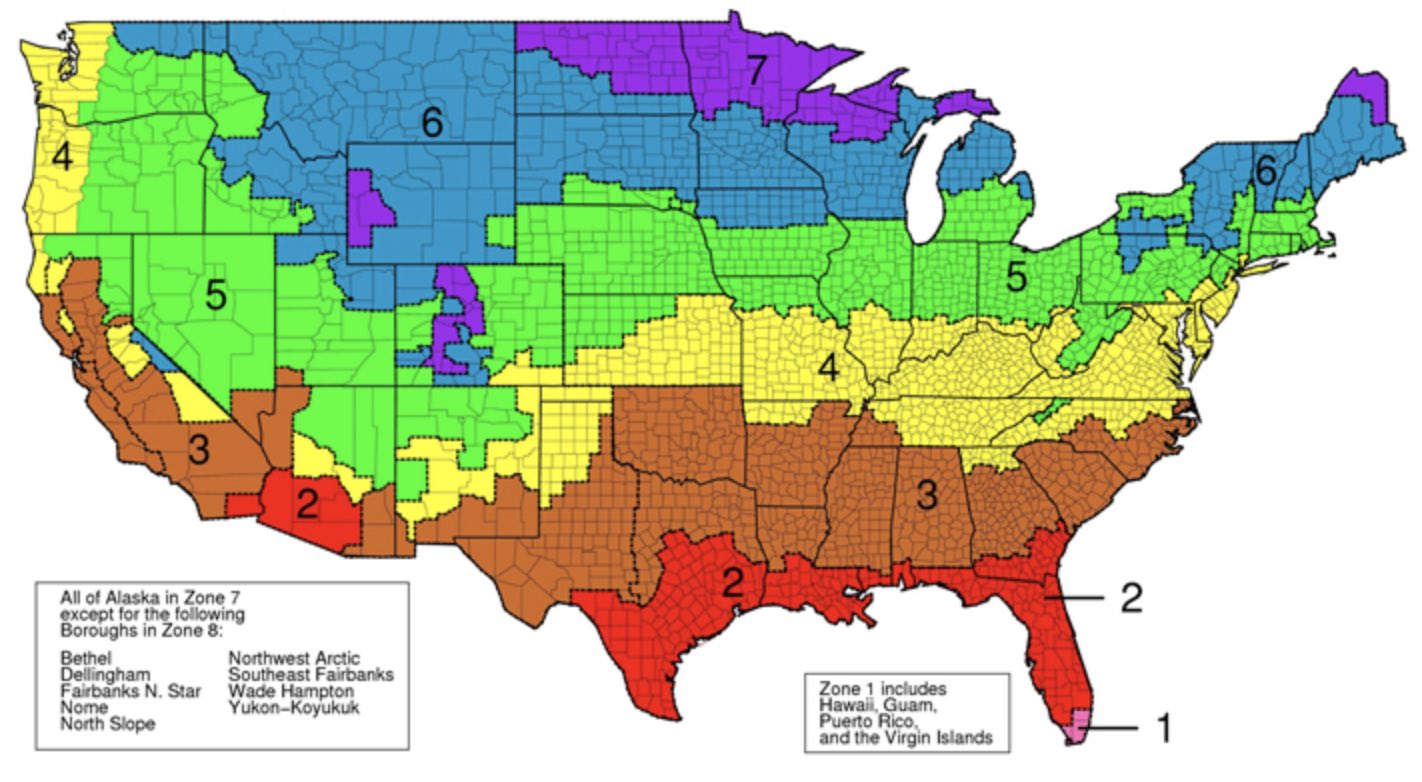 | | | | |
| --- | --- | --- | --- |
| Zones | Add to Uninsulated Attic | Add to existing 3-4″ of insulation | Floors |
| 1 | R30 to R49 | R25 to R30 | R13 |
| 2 | R30 to R60 | R25 to R38 | R13 to R19 |
| 3 | R30 to R60 | R25 to R38 | R19 to R25 |
| 4 | R38 to R60 | R38 | R25 to R30 |
| 5-8 | R49 to R60 | R39 to R60 | R25 to R30 |
Links: https://www.energy.gov/energysaver/insulation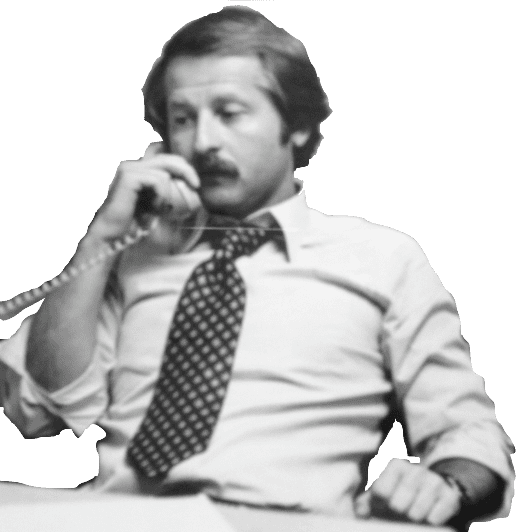 Our family. Taking care of yours for over 50 years.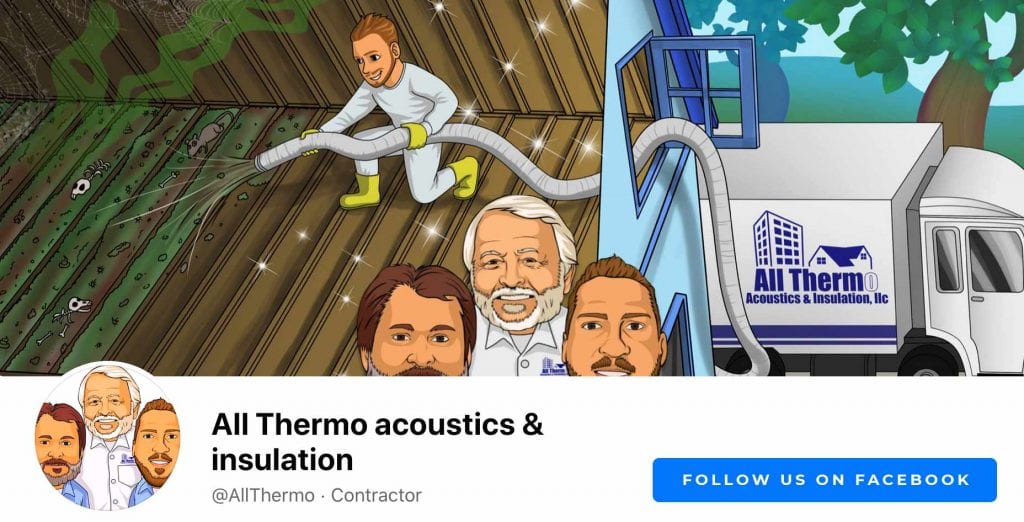 105+ Years of Combined Experience!